Charisma Powerlikes
The #1 Instagram Powerlikes Service Online
Discover How To Get Your Posts Viral Day By Day leveraging Instagram's Algorithm.
Instagram Powerlikes and Custom likes made easy for busy coaches, consultants, service providers, personal users and basically anyone who wants Real, Active, Niche Targeted Followers. Increased Conversions, More Instagram Reach, Virality, Leads & Sales.
I've heard Enough. Get me some Powerlikes!
No Powerlikes, Give me Quantity instead!
Get started with

our

Powerlike plans

And stop worrying about the Engagement of your Instagram Account ever again. 

Profit from our expertise and use your time smarter for your business growth!
Method:
We will drop your account in big engagement groups of Instagram accounts all serving the same purpose. Creating a symbiotic relationship between accounts to allow for a community larger than just one accounts following to be exposed to the content!
Our different levels of Powerlikes:
Depending on which plan you have chosen, you will receive likes of accounts with a higher number of followers. These accounts have a wider reach and therefore increase the impact of your posts.
Premium services:
If you're serious about growing your Instagram page next to boosting your engagement, then you might be interested in our CEO plan.These set of likes contain the Biggest, strongest And most prestigious likes that have proven to work most effectively on increasing your natural reach, engagement and virality chances. These are Huge, Quality, Influencer Instagram accounts (1K – 500K) liking your pictures within 15 minutes after you posted at any given time during the day.
Not sure where to start?
Sign up for our Rookie plan today.
7 day FREE trial

Full membership access

(*No Growth Service included)
Our Powerlike Plans For Every Kind of Business.
(starting from 50 USD monthly)
Your are just starting out, looking for an engagement boost and would like to try out our basic round engagement drops?
Then this is just the right plan for you.
(starting from 115 USD monthly)
You are are interested in receiving special likes from high profile accounts?
Get started with this plan and receive your likes today.
(starting from 175 USD monthly)
You are striving for virality and are in search for Powerlikes of accounts with a HUGE Following.
The CEO plan will make dreams come true for you.
Still Not Sure How This Works? 
We understand and have therefore prepared a short video for you, where we explain what the basics of the Charisma Instagram Powerlikes are.
Why use Instagram

Powerlikes

?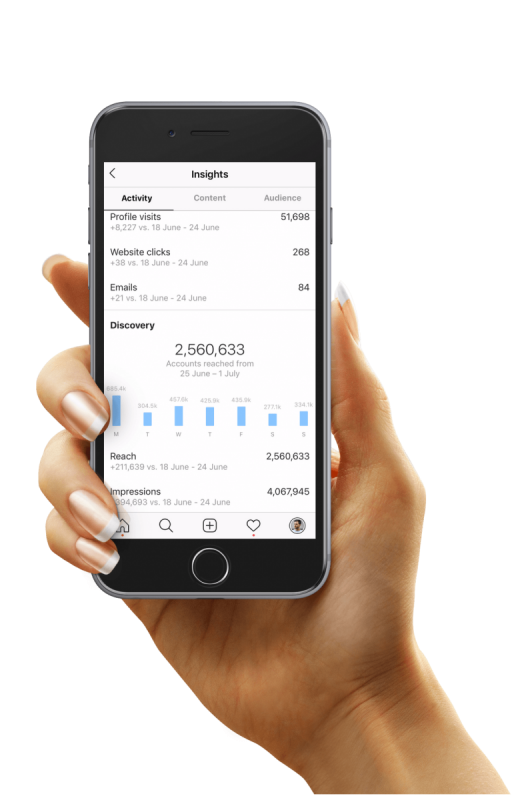 Explore page?
Instagrams most popular and trending content always appears on the explore page. Displaying your pictures there will get you the most followers possible. Within a short amount of time, your account will evolve an enourmous outreach.
What is Instagram Powerlikes?
When users like a post, a notification will show in their followers feed. If accounts from our network of millions like your uploads, this creates the best opportunity to gain viral reach with your content. 
Why Instagram Powerlikes?
This is the reason we've been able to reach the explore page multiple times within a short amount of time. It doesn´t matter if you have 1000 or 100.000 followers, Instagram Powerlikes is one of the most powerful tools to receive quality-likes from 100s of big influencers and increase your accounts attention. 
Let Our Customers Do The Talking
You can say im very satisfied with the services. You also get a tailored training on turning your social media into a fulltime business by monetizing your accounts step by step. Its an absolute no brainer, give Charisma a try and within no time, you will not only see your page explode, but your bank account with it.
Your Charisma's services are beyond my expectation! If you plan on growing your social media in ANY facet, they're the best to proceed. - Top notch results within a faster timeframe than I could have ever anticipated and the quality is stellar! I'm never going back!
Hello guys, thank you for your service, the results are amazing! (Both Engagement & Growth). Can't wait to see more! Also I would like to thank you for your cooperation, because the customer service is one of the most important things for me and my business! Hope we will continue our cooperation in this way!
Charisma's Instagram Services
Growth Results

Customer Support
Charisma's Instagram Services
Instagram Growth & Powergroups made easy for busy coaches, consultants, service providers, personal users and basically anyone who wants Real, Active, Niche Targeted Followers. Increased Conversions, More Leads & Sales.
Comments Rating
( reviews)