No Bots or Automation
Organic Instagram Growth
100% human-powered Instagram Growth service made for busy coaches, consultants, service providers, personal users and basically anyone who wants to Explode their Instagram account the RIGHT way. 
The New Way of Growing your Instagram account
Have you noticed a drop in followers gained the last few months in comparison with the growth you've experienced over the past few years?
You are not alone!
No "A-Z Instagram course", Blog Post, YouTube video or Podcast is going to safe your Instagram account just like that.
And this is why…
The Instagram Algorithm is the fastest changing algorithm in the world!
Geraldo Alken
Founder & CEO – Your Charisma
Instagram Growth Specialist
Taking the guesswork, frustration & confusion out of growing your Instagram Page ORGANICALLY
Let's be honest, you have read tons of guides and made several attempts on growing your Instagram pages by yourself.
You're a worker and have this 'I don't need help, because I love to figure out things myself' mentality.
You've probably tried several different automation services, powerlikes, engagement groups, Target Audiences and maybe hundreds or some even thousands of dollars on ads or influencers, just trying to get it right.
Unfortunately, these days the Instagram Platform is THE most Popular Social media Platform there is. 
Therefor creating a profitable following can seem far too out of reach & overwhelming and for some even impossible. Especially with little knowledge about the Algorithm, Split testing and often a lack of time.
Don't worry about any of that anymore.
With Charisma's Organic Instagram Growth anyone with any experience, beginner right through to advanced can generate a flood of consistent New, Active, Niche targeted Followers, Fans, Leads AND Sales when you have a 'COMPLETE' Instagram Growth Team working for you 24/7, 365.
The Organic Charisma Instagram Growth Service uses an easy to implement 3-part growth process that's proven by hundreds of businesseds and brands to help you get started, get optimised & eventually get an amazing amount of new Followers, leads and Customers!
Whether you're running an Instagram page for your own business or running pages for clients, 
the ability to consistently grow your Instagram Following with an Engaged, Niche Targeted Audience is the Key to A profitable business!
Did we mention we don't use Bots?
The time of Bots, scripts, or automation softwares to grow your account has passed. 
Our team is a 100% compliant with Instagram's terms of service and when using one of our Organic Growth services, a human will be taking care of your Instagram activities.
Personal Growth Expert
When joining our Growth Service you will be assigned a personal Growth expert (Account Manager) with years of experience in the field. This expert will  run, grow and manage your Instagram page, leaving you free to focus on your corebusiness. (No bots or automation used)
Monthly In Depth Growth Analytics
Our team will provide you with monthly in depth reports telling you exactly what you need to know about the actions we are currently doing on your behalf. We will provide in depth analytics including expert insights on how much we are growing your account on a per day basis.
Guaranteed Growth Targets
After having your consultation with your manager we tell you how much we are able to grow your account (As you know, every niche is different). If we don't match the target at the end of the month we will either refund the missed amount of Followers in Euros, or give you extra days until we do!
Expert Social Media Manager at Your Fingertips
We'll assign a Growth specialist on our staff to run your Instagram page. This person will learn about your business goals, develop a growth strategy, and execute.
Develop a Social Advertising Strategy
We will develop a clear and concise growth strategy for your business. It will include proven growth tactics to show you how Your Charisma will turn strangers into engaging followers, traffic and conversions.
Laser sharp targeting
Your account manager knows your needs and target audience and will only target the people you tell him or her to. No machine can beat this.
Monthly Analytics
Monthly reports keep us all on the same page and identify what needs to change or scale.
Strategy Evolution
Through consistent analytics, Your Charisma uses trends to identify larger strategy adjustments. A social media strategy must evolve to stay relevant. Consistent analytics makes this happen.
Huge Follower gains
Due to our freedom in actions and laser sharp targeting we're able to get amazing results for our customers
Let Our Customers Do The Talking
You can say im very satisfied with the services. You also get a tailored training on turning your social media into a fulltime business by monetizing your accounts step by step. Its an absolute no brainer, give Charisma a try and within no time, you will not only see your page explode, but your bank account with it.
Your Charisma's services are beyond my expectation! If you plan on growing your social media in ANY facet, they're the best to proceed. - Top notch results within a faster timeframe than I could have ever anticipated and the quality is stellar! I'm never going back!
Hello guys, thank you for your service, the results are amazing! (Both Engagement & Growth). Can't wait to see more! Also I would like to thank you for your cooperation, because the customer service is one of the most important things for me and my business! Hope we will continue our cooperation in this way!
Charisma's Instagram Services
Growth Results

Customer Support
Charisma's Instagram Services
Instagram Growth & Powergroups made easy for busy coaches, consultants, service providers, personal users and basically anyone who wants Real, Active, Niche Targeted Followers. Increased Conversions, More Leads & Sales.
Comments Rating
( reviews)
Shy Engagement
Excluding VAT
Average

Growth

– Follow/Unfollow/Liking

– Laser sharp targeting!

– Increased engagement

– Email Support

– Guaranteed Growth

– Assigned Account Manager

– Hashtag Research

– Monthly Reporting

Up to 500 New Followers/Month
Instapreneur
Mostly Chosen
FAST Growth

– Full Management (Like, Comment, Follows, Unfollows)

– Laser sharp targeting!

– Increased engagement

– Growth Guaranteed

– Assigned Account Manager

– Monthly Reporting

– Hashtag Research

Up to 1000 New Followers/Month
EXTREME Growth

– Full Management (Like, Comment, Follows, Unfollows)

– Laser sharp targeting!

– Increased engagement

– Growth Guaranteed

– Assigned Account Manager

– Monthly Reporting

– Hashtag Research

Up to 1500 New Followers/Month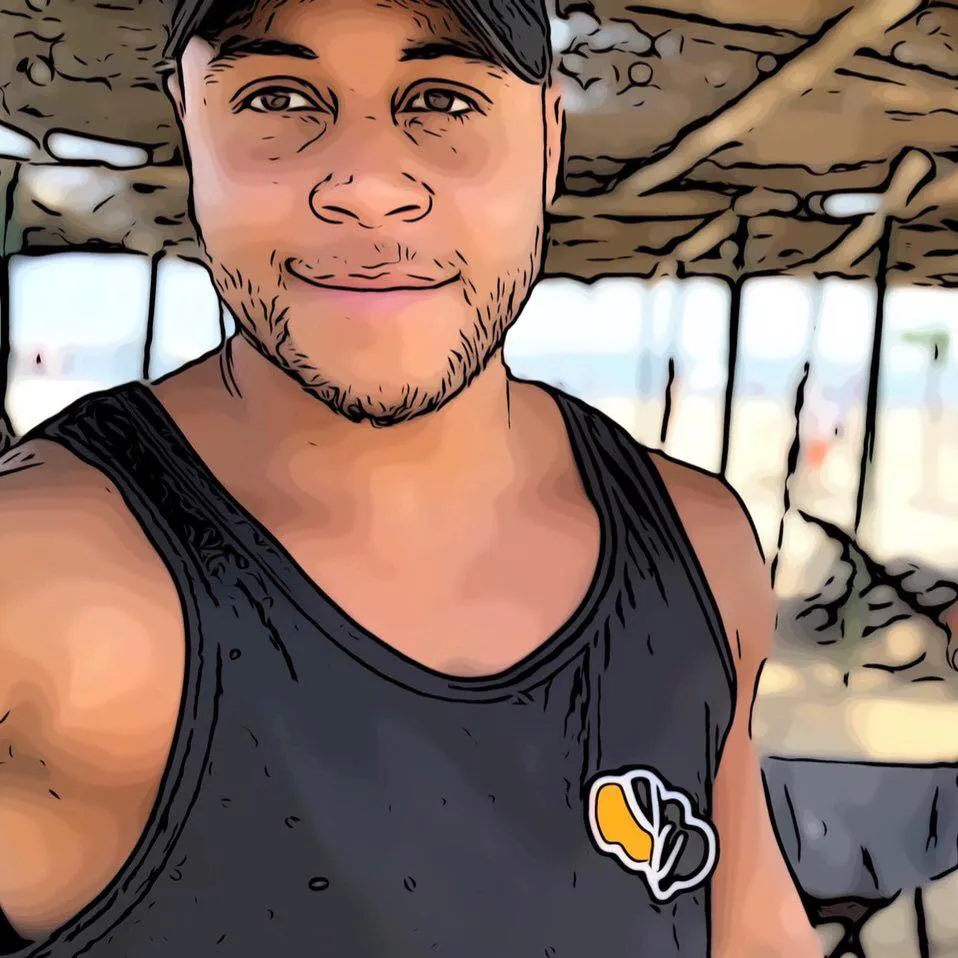 Who is Managing my 

Social Media?
Followed by over 300.000 Entrepreneurs Worldwide
I'm Geraldo Alken, Founder & CEO of Your Charisma, Digital Marketing Consultancy and bestselling author of multiple game changing Instagram Growth, Online Lead Generation & Online Marketing Books.
For the past 3 years I've been helping entrepreneurs and personal brands build their Social Media brands, generate qualified leads, get a grip of Facebook and Instagram's Algorithm, develop powerful marketing strategies and create strong and profitable businesses. I've helped clients get featured on the Instagram's Explore Page and have managed to gather over 1 Million Followers for our clients using our Main Growth service called Charisma Growth.